RIPx - start kicking ransomwares!
"Ransomware, widely considered to be the fastest-growing malware hazard of the 21st century, continues to threaten the uptime, profits, brand reputation of the industry ! Continuously investigating malicious behavior patterns of ransomware families and rapid development of heuristics may protect thousands of organizations and end-users" says our CEO Rohit Bankoti
RIPx is a project managed and operated by Cyberstanc Team which serves as a non-traditional malware detection platform specialized in ransomware detections.
RIPx provides a complete multi-dimensional ransomware detection service presents a sneak preview of Scrutiny and Swatbox engine. It analyzes and collects static and dynamic behavior data of files by simulating the file execution environment as well as combining it with Cyberstanc Threat Datasets to discover unknown threats in seconds.
---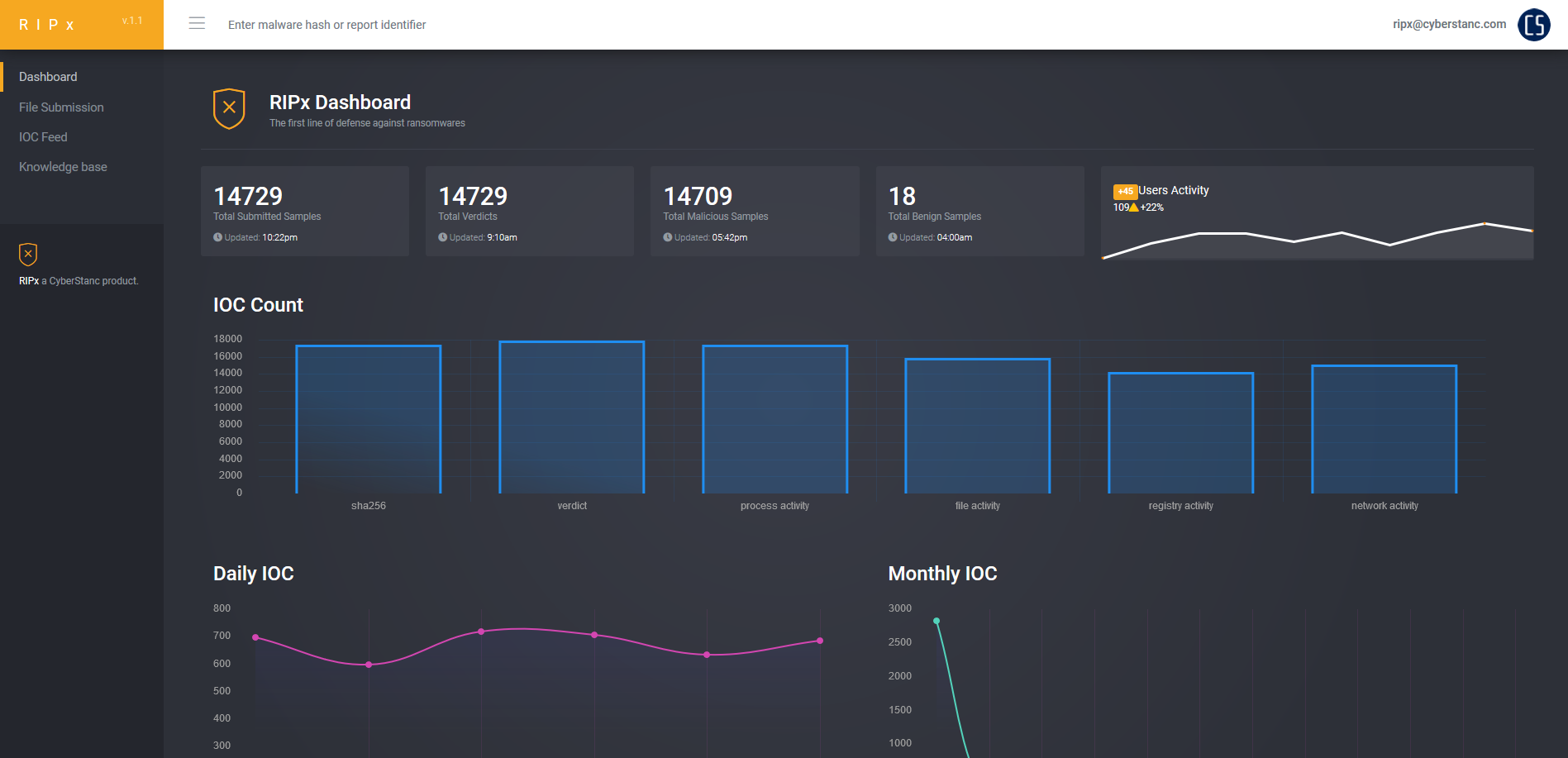 ---
Submit a suspicious file with Bulk uploads
If you have a file that you believe is malicious or ransomware and it isn't detected by your Anti-Malware,  you can send it to our analysis team for further investigation by uploading in file analysis page.
---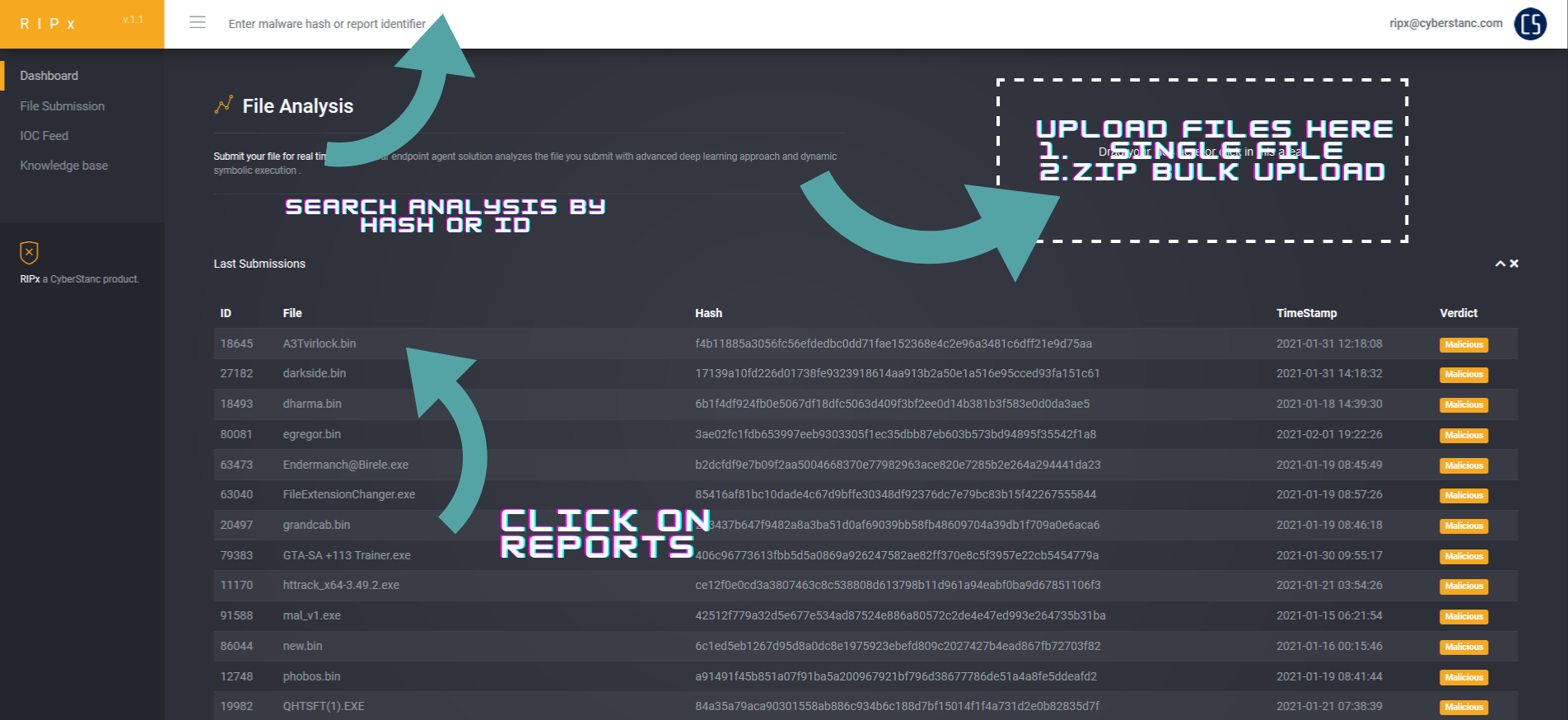 ---
Uploading suspicious files benefits everyone, As we will share this threat intelligence data to your security controls with STIX/YARA/others format.
The faster we know about new malware, the sooner you will receive an update to protect against it.
RIPx apart from being a community driven platform we have introduced certain APIs which can be utilized for :
a) Scanner API:- Initiate bulk scans through our specialized Scrutiny engine in order to identify :
Sample detections
Indicator of compromises (IOCs)
Static file information
Dynamic activities
b)  IOCs API: - A wide range of IOC feeds tailored for security teams and enterprises to facilitate internal XDR, EDR, SIEM, TIP, SOAR, IPS/NGFW, and other security devices.
Our threat data sources include :
Community sources - Thousands of files daily being aggregated by the RIPx community version
Cyberstanc R&D lab - Our internal threat repository and intelligence database built with advanced honeypot and customized tools.
Targeted IoCs with industry specific – Malware collected repository and known/unknown threat IOCs from industry, who willing to participate in threat sharing program.
---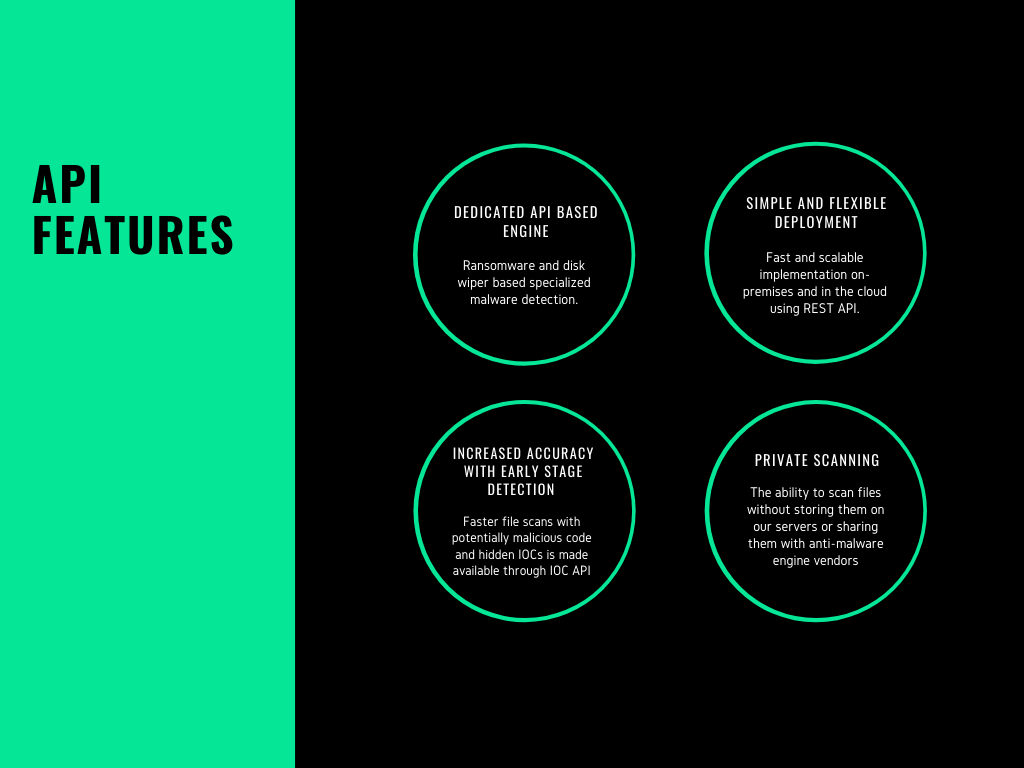 ---
We export IOCs in multiple formats to facilitate easy integration:
---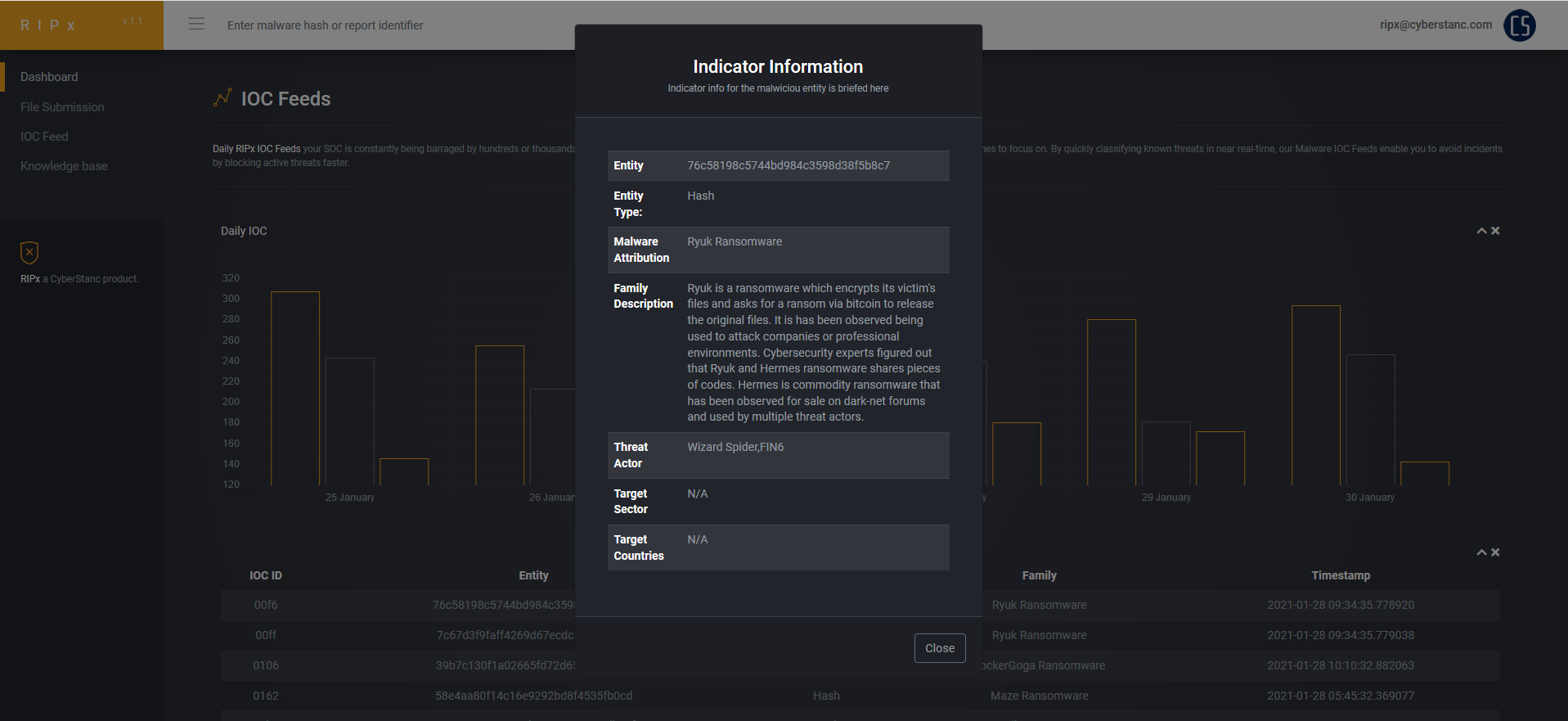 ---
What are you waiting for ?
PRIVATE APIs available, Contact [email protected]