Cybersecurity these days can be foremost, resistant and predominant, a breach can impact a business and bring economic - brand reputation loss. Sometimes it can all seem a bit overwhelming or too challenging to achieve for many businesses and ofcourse far too expensive.
Cyberstanc is a product-based company in the cybersecurity forum to design cybersecurity solutions for the domestic and corporate user. Asides from our core services, we also offer consultancy, training, and technology collaboration for breach & attack scenarios with safe execution threat simulation and threat libraries integration.
Empower Cybersecurity Posture Today
Aim of Cyberstanc is to prevent malicious cyber threats, attacks, and data breaches inside corporate, government, defense, and other institutions. A pioneer in safe simulation and execution of the cyber attack, threat, tactics & procedure with cutting edge technology and engraving roots in out of the box adversary emulation and protecting an organization from an attack like Ransomware, Banking Malware etc.
Cyberstanc specializes in innovating and defining Security Development Life Cycle for advanced security solutions to consumers, small and large enterprises. We use a unique Machine Learning model that enables home users and businesses to stay one step ahead of the next wave of sophisticated threats.
Cyberstanc's SDL/SDLC is devised keeping the following points in focus:
Integrating AI: Artificial intelligence built into Cyberstanc detects both known and unknown malware without relying on signatures and purely based on heuristics.
Simulating TTP's: Simulating thousands of possible threats your organization may encounter and assesing the risks along with presenting rigorous analytics passively.
Zone Alarms: Recieving specific alerts and directions for closing security gaps using your existing security controls
Optimization and Compatibility: Our software can run on the most minimal hardware pre-requisites aiding in cross architecture deployment.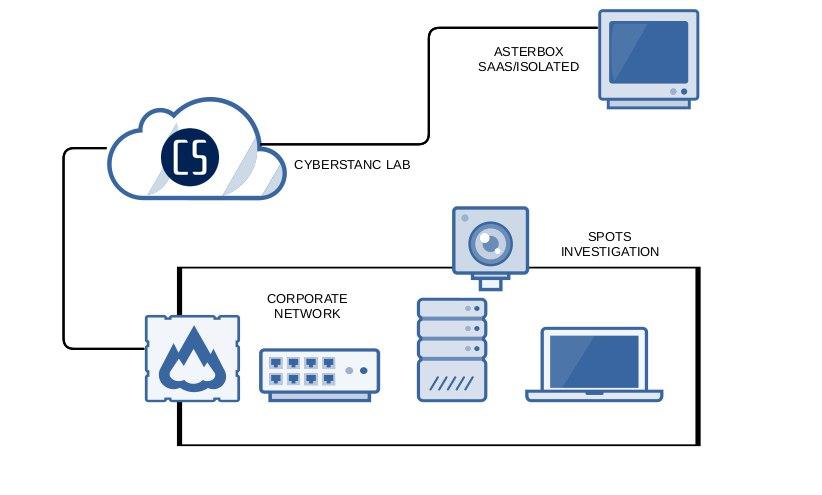 Have any queries? Let us know !
Please fill out the form below and our representative will get in touch !