US officials shift to focus on Solving Problem at Mach37 (4.2/5)
Cyberstanc is excited to announce its graduation from Mach37 - a premier accelerator for cyber-security startups worldwide in February 2021. As we are a part of Mach37 fall 2020 crew, we are addressing cybersecurity industry challenges focusing on malware with TTPs, attack kill-chain, and breach attack simulation working together to bring more continuous dynamic results. A start-up accelerator designed to facilitate the creation of the next generation of cyber product companies.

MACH37™  refers to "escape velocity," the minimum velocity needed to escape the earth's gravitational field.  They felt that this was an apt name for our accelerator because newly launched technology companies must push past forces that inherently prevent their growth.

Mach37 was launched in 2013, funded entirely by the Virginia State government, and operated as a division of the Virginia-based Center for Innovative technology. Currently, it is a leading accelerator for cybersecurity startups and information security entrepreneurs worldwide with 1000+ MACH37 Stars Mentor Network. They have launched over 70 cyber companies - 83% of our graduates are still in business and 64% have raised follow-on investment.
Mach37 provides participants with seed money, perks, mentorship, and access to an elite group of cybersecurity professionals, community leaders and investors focused on enabling the formation and growth of new cyber technology startups. This elite network includes over 300 active members from multiple industries including local, state, and federal government, insurance institutions, financial organizations, critical infrastructure services, and the energy sector.
They translate company ideas into business model hypotheses, test assumptions about customer needs, and then create a "minimum viable product" to try out their proposed solution on customers. The development model uses an agile methodology, which works hand-in-hand with customer development. Unlike typical yearlong product development cycles that presuppose knowledge of customer problems and product needs, agile development eliminates wasted time and resources by developing the product iteratively and incrementally.

Cyberstanc launch RIPx during fall20 cohort
RIPx, a non-traditional online anti-malware detection specialized for Ransomware detections works by providing a complete multi-dimensional detection service sneak preview of our scrutiny engine and Swatbox. It analyzes and collects static and dynamic behavior data of files by simulating the file execution environment as well as combining it with Swatbox internal Threat Database to discover threats in seconds.
RIPx comes with multiple specialized APIs, Scanner API and threat-intelligence API

A Lean-Startup Initiative
In 2013 Steve Blank followed a core methodology for developing businesses and products that aims to shorten product development cycles and rapidly discover if a proposed business model is viable; this is achieved by adopting a combination of business-hypothesis-driven experimentation, iterative product releases, and validated learning. Lean startup emphasizes customer feedback over intuition and flexibility over planning. This methodology enables recovery from failures more often than traditional ways of product development.
LAUNCH DAY
What is Launch Day? Most accelerators like to call it Demo Day. At MACH37, they are not emphasizing demos anymore, but instead are focusing the culminating event of their accelerator on the journey their startups have taken in the last three months and the direction they're headed in now
MAch37 Product Launch day, Keynote Speaker - Bryan Ware
Bryan is a highly regarded technology leader and innovator, having started companies, patented technologies, raised venture and private equity, and recently served as the Nation lead cybersecurity executive at CISA.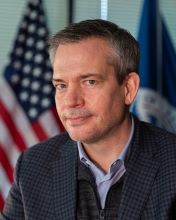 VOTING IN MACH37 Product launch day
Weblinks:-
https://www.mach37.com/new-blog/2021/1/27/launch-day-guest-speaker-bryan-ware-next5-founder-amp-president
https://www.mach37.com/new-blog/2021/1/19/cyberstanc-introduces-newest-addition-ripx